Main Content
Selling Your Home
GETTING YOUR HOME THE PRICE IT DESERVES!
"Neighborhood expert" sounds great, but how exactly does that translate to getting the best price & terms for your home? What truly separates the Robert Song Team is our consistent track record of breaking countless sales records throughout the Bay Area & beyond. Our unique systems combined with our design experience & robust vendor network is what distinguishes our results from the rest, in any market conditions.
The fact is that we've been continuously setting records in a multitude of cities & counties throughout the Bay Area since before the last Great Recession, not just since the start of the "Covid-era" real estate surge. When you work with our team, you'll find that the experience is unparalleled. From having an in-depth knowledge of how buyers and sellers think in every market, we actively buy and sell our own investment properties. We also aim to maintain a 50/50 ratio of buyers and sellers, which helps us keep a pulse of buyer demands and seller expectations like no other.
From the South Bay up the Peninsula to San Francisco and across the East Bay to the Tri-Valley, (and even Monterey), we have the systems & expertise to ensure that your home gets the price it truly deserves...and break more records in the process.
IS THERE REALLY A DIFFERENCE? THEN WHATS THE SECRET?
When it comes to selecting a real estate professional to represent you, there's no doubt that you have a lot of options. At minimum, your trusted advisor should be able to convey a comprehensive marketing & advertising strategy that starts long before your home even hits the market (keyword strategy). Be wary if they just throw out a list of buzz words like "social media" or "x number of views" without a real understanding of it.
But then, what about negotiation? Can they explain how they negotiate instead of just pushing paper counter offers? Above all else, your real estate professional should be able to show a track record of success where those strategies were implemented, not just in hot markets, but years prior to the surging "Covid-era" real estate market. When you meet with the Robert Song Team, we explain in great detail, our CORE COMPETENCIES.
The blueprint of our success is broken down into six core elements, which are implemented when you work with us.:
Project Management

We have experience in renovating homes from start to finish under budget, on time, with our own money. We also have a robust network of preferred vendors in a wide variety of fields. We'll explain how this really gives your home an edge when buyers place numbers onto offers.

Experience

Not only does experience refer to what we've done, but also when we've done it. The true understanding of what it takes to sell for top dollar can only be achieved through experience in different markets. We'll show you what we've been able to achieve consistently through the years.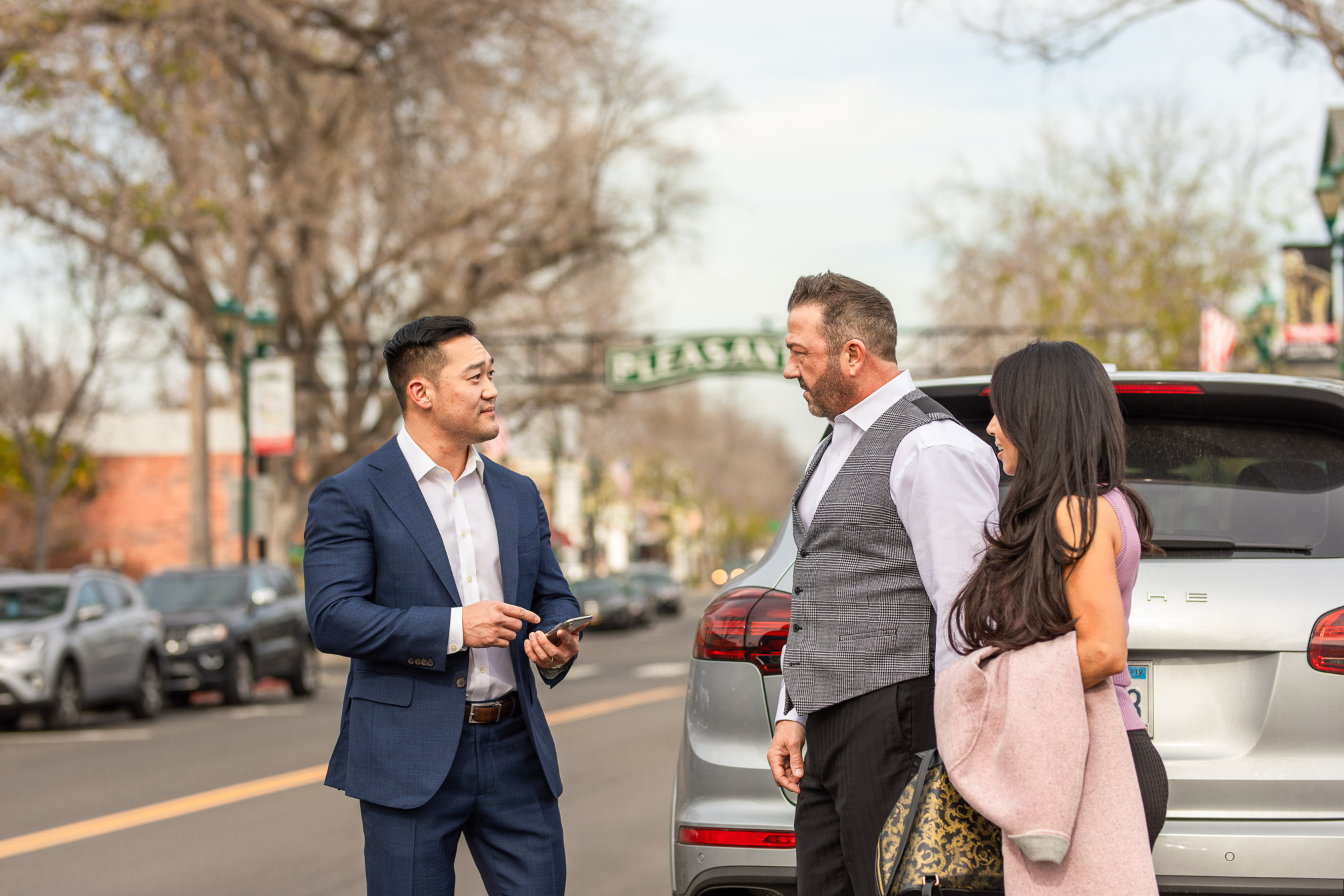 Negotiation

Everyone is a "negotiation expert", but without speaking directly to a buyer, how do they do that as a listing agent? When we meet, you'll see exactly how this can be a key in squeezing out those extra dollars in offers.

Marketing

Is marketing the same as advertising? Not even slightly. Marketing is understanding buyer demographics, working off data analytics, having a keen eye on how to uniquely present and position a property both online and in person, pricing, and so much more. Our team will provide a clear picture into both how we market and how we advertise.
Advertising

For most, advertising is just a tool to get more business. To us, advertising is strictly utilizing our resources to expose your property to more buyers. During our meeting, we will explain the difference between advertising your home to get more business vs. advertising your home to get more buyers.

Problem Solving

This is a multi-pronged benefit for our clients. When your real estate professional hasn't been through any market shifts, how will they lead you to solutions when a buyer has cold feet or.asks for a price reduction? What do you do when the property sits on the market longer than anticipated, should there be an automatic price reduction? With personal emotions, we've worked with clients from nearly all walks of life in situations that extend beyond just a simple purchase, sale, or cancellation. Especially in a shifting market that may present challenges, you'll see why this pillar might be the most important of them all.
WHY THE ROBERT SONG TEAM?
Every member of our team is obsessed with our client's success. Obsessed in a way where we want to make sure the performance and results are there to back up and exceed your expectations.
It doesn't matter if you're a first-time home seller or a homeowner that has sold homes before, the process of selling your home can and most likely will be filled with some anxiety & possibly fear. The first thing you should do is interview multiple agents so that you are 100% confident you hired the right professional that you trust, have the utmost confidence in, and can work together as a team toward the common goal: selling your home for top dollar.
The Robert Song Team is a group of people passionate about achieving success for others. We are relatable, fun, genuine, and pride ourselves on working with integrity and holding up a standard we feel no one in the industry can match.
At the end of the day, the real estate professional you choose will determine the experience you have while selling your home, and the price it sells for. We look forward to you choosing the Robert Song Team. Let us carry the weight and stress of the entire process and deliver the final result that will exceed any and all of your expectations.
Our Numbers
Why Work With Us
100%
Client
Satisfaction
#5
California Counties
We Broke Price
Records In
90%+
Percentage Of
Business From Past
Client Referrals 300+
Clients
Serviced
We'D Love To Help
Connect With Us
Keep up to date with the latest market trends, private exclusives. and buying/selling
Bay Area real estate. Or just ask us anything!